Canberra Gungahlin Glass stainless steel mesh system has been put to the test and pass the latest rigid Australian Standards AS 5039-2003.
These tests are designed to to simulate an intense attack using force to gain entry through your security screen door or window.

CGG System protect beautifully,no longer do you need to look at ugly grills,bars or similar obstructions that spoil your view.Take advantage of woven stainless steel mesh protection and enjoy the finest in security screens.

CGG aluminium frames are leading the way by using T6 Grade high tensile extruded aluminium, this ensures strength and quality. the aluminium is superbly finished using state of the art Australia equipment.

CGG product warranty is for 10 years from the date the product was installed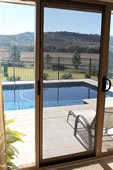 Stainless Steel Mesh Door

stainless steel door to pool area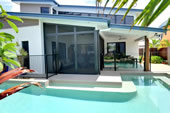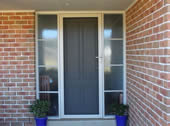 stainless steel mesh front door